SkinMiles Offers Dermatologist Approved World Class Brands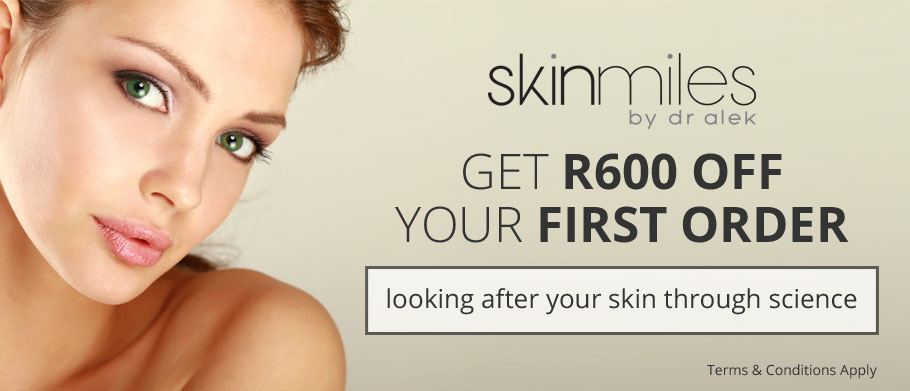 USE COUPON CODE:
SKINCARE600
R 600.00 OFF
minimum spend of R5000 required
Valid Until 9th September
USE COUPON CODE:
SKINCARE200
R 200.00 OFF
minimum spend of R2500 required
Valid Until 9th September
WAYS TO REGISTER ON SKINMILES
To purchase on our site we require you to register and complete either our free skin assessment or free face to face online as most of our products are Doctor only prescribed. You only need to do this once as we will save your personal skin type, skin concerns and our recommended products in your account profile.
There are many benefits to register and shop with SkinMiles which include:
Get a free online skin consultation with Dr Alek Nikolic with personal recommendations for your skin
Professional Skincare products from the best brands to suit all budgets
Free delivery to your door
Join the SkinMiles Member Club
Earn Rewards
Free samples with every order
All from the comfort of your office or home
We look forward in welcoming you to experience personal skincare
by Dr Alek Nikolic.
At SkinMiles we stock over 260 of the best skin care products available from these leading brands.