Welcome to SkinMiles
skinmiles is the brainchild of Dr Alek Nikolic and his main aim is to deliver, directly to your door, high quality skin care products.
"I not only want to offer everyone the ability to purchase quality skin care products that we have tested in my own practice for a number of years but I also want to be able to offer these products at the most affordable prices". Dr Alek
Our team here at skinmiles are a group of friends with a combined passion for skincare – but not just any kind of skin care !
It seems that in today's world we are constantly bombarded with the 'latest and greatest new product' for almost everything, and sometimes it becomes confusing about what products we should use on our skins.
Here at skinmiles we know that people are serious about investing in their skincare and we are too.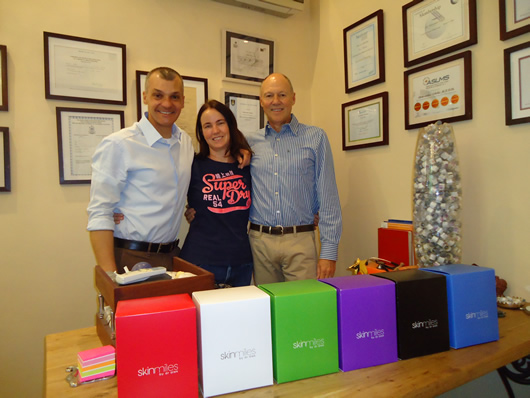 ---
The skinmiles medical doctors
---
Dr Alek Nikolic   
A renowned aesthetic medical practitioner, Dr Alek Nikolic runs his practice in Cape Town. He is an appointed Allergan Local Country Mentor and is a founding member of the Allergan Aesthetic Medical Academy. Dr Alek Nikolic has lectured and presented live injection techniques both in South Africa and internationally.
More about Dr Alek Nikolic
Dr Dilshaad Asmal
Dr Asmal is a qualified female Dermatologist practicing from Rondebosch Medical Centre and sessional room at Cape Town Mediclinic.
She is also a specialist consultant at 2 Military Hospital and is a member of the Dermatological Society of South Africa and the South African Society of Dermatology Surgery.
Dr Asmal has attended numerous conferences in the United States and Europe gaining knowledge on the latest Dermatological advances.
More about Dr Dilshaad Asmal